Welcome
Max 8 pax
Large hotel for family & group
This hotel is for families and groups, located one stop by subway from Susukino, a downtown area of ​​Sapporo. This newly built hotel has rooms for up to 8 people in 3LDK and rooms for up to 6 people in 2LDK. Both rooms are spacious with two floors.
There aren't many hotels in Sapporo that can accommodate large groups like Terrace Toyohira. It is a room like a model room that is particular about interior decoration. Please spend the night in Sapporo with your family and friends.
Max 8 pax
Max 8 pax
Spacious space that can accommodate up to 8 people. Each room has 2 floors, so even large groups can relax.
Near downtown
Near downtown
Good access of one stop from Susukino station in downtown Sapporo. You can come back immediately after enjoying your meal.
Abundant amenities
Abundant amenities
We offer a full range of amenities during your stay. You can relax as if you are at home.
Comfortable facilities
Comfortable facilities
Two toilets and shower rooms have been set up so that even large numbers of people can spend time without stress. Home appliances such as kitchen, washing machine and refrigerator are fully equipped.
Free Wi-Fi
Wi-Fi is also available. It can be accessed from the living room where everyone gathers or from the bedroom.
Parking (reservation required)
Parking spaces are also available. The parking lot must be reserved in advance. Please contact us when booking.
Newly built hotels
This is a newly built hotel that was just completed in March 2020. Please spend a comfortable time with the specialty interior and the new room facilities.
Comfort
Rooms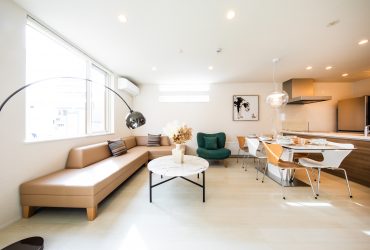 Room A 3LDK
This is a new two-story hotel completed in March 2020. A 111-square-meter, two-story 3L...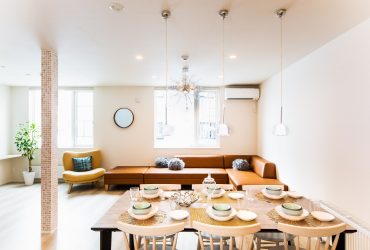 Room B 3LDK
The layout is the same as Room A, but the interior design is different.This is a new tw...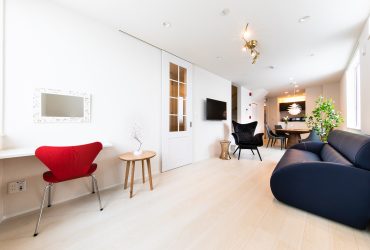 Room C 2LDK
This is a new two-story hotel completed in March 2020. A 70-square-meter, two-story 2LD...